THINKING OF A CAREER CHANGE OR CURRENTLY IN THE JOB MARKET?
Let's connect! Our professional recruiters start with what we call a "Career Discovery Session" (CDS). We like to learn about where you have been and where you want to take your career.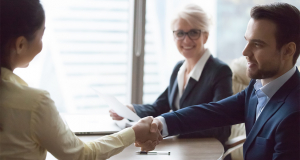 Would you prefer to be part of a larger organization or a start up?
Do you like to hunt for new sales, or do you prefer to support current customers?
Are you a people leader or an individual contributor?
Do you have any travel restrictions?
You thrive in which type of company culture and management style?
Hopefully we can learn about what you would call your "Dream Job".
We can give you up-to-date information on what's happening in the Job Market. We will update you as we learn about opportunities
We will work with you so your resume is clear, accurate and describes what is most important and impressive about you.
As we engage deeper in your search, we will help you prepare for interviews, follow up, and any next steps. When you start to receive job offers, we will help you objectively evaluate offers without compromising your goals. Throughout your search process, we are available to address any questions or concerns you may have.
Even if you are not actively looking. Let's connect. We would love to get to know you and make sure we keep you informed when your Dream Job comes around