ALIGNING TALENT WITH OPPORTUNITY
COMPANIES LOOKING TO HIRE
Thinking of hiring? The relationship between hiring managers and recruiters must be based on trust, mutual goals, and understanding. This is why we always keep your interests first and foremost.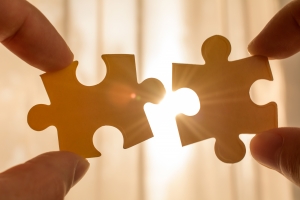 The hiring and recruiting process requires heavy communication around many topics; We are committed to working in your best interests. We will help you find the best possible talent that is matched to your culture, in a timeframe that we both agree on.
When searching for your next hire based on your objectives, it's important to be well informed and communicate often and effectively. To help you with this process, consider the following factors:
What characteristics do you require in Candidates for alignment with your team and culture? Immediate needs? Five years from now?
Is this an expansion territory or new product launch? what are your objectives? What do you hope to achieve? What concerns do you have?
Will your needs change?
What's your budget?
What will your full interview process look like? Who will they speak to? Will they present a 30-60-90 territory plan? Will you get an outside perspective?
These are decisions only you can make, but we will do everything possible to match you with your ideal Candidates.
"There is no one that lives loves and knows the dental space like Jeff Denney. I'm his biggest fan."
– Greg Harris, President, Core3d Centres NA